Fr. Patrick Tishel is one of the founders of St. Herman of Alaska Christian School 30 years ago. His educational path started out in the pursuit of medicine and biological sciences. He graduated from SUNY Stony Brook Cum Laude in Pre-medical studies and Biology.
He gained experience teaching while in college and after graduation when he taught science to elementary school children and helped to start another small school.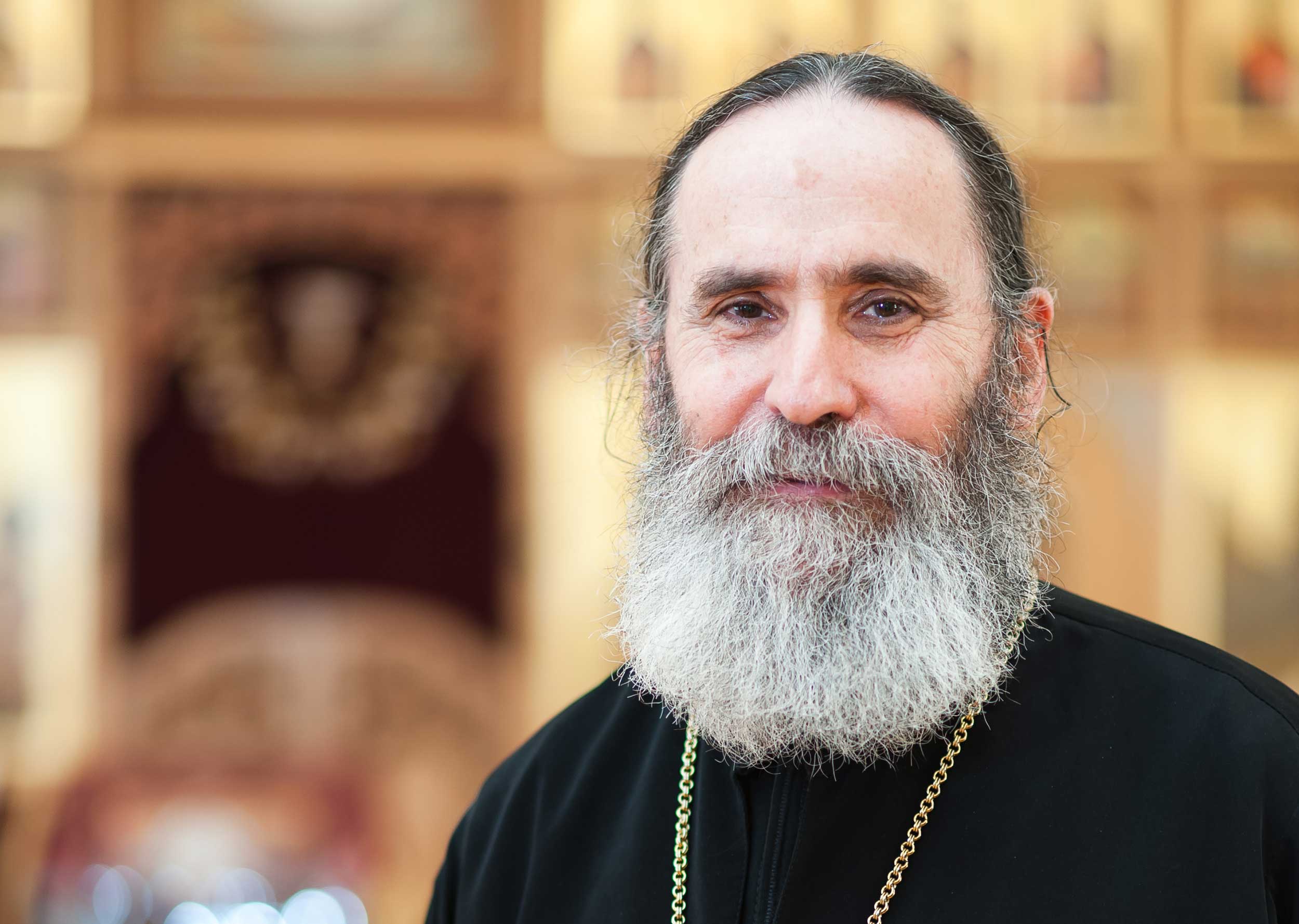 "Being Christian has always seemed to me to be integrally connected with being interested in education. The saints are the best educators because they know God, have seen God and then through this illumined perspective they can speak about the creation, people, history, science and all things. "The Light of Christ Illumines All!" We need to show the children this and experience it ourselves.
Besides my involvement in the school, I am also the Pastor of Holy Resurrection Orthodox Church and serve as an Archpriest in the Bulgarian Eastern Orthodox Diocese U.S.A., Canada, & Australia under Metropolitan Joseph, who is the prelate of the Diocese. Of course as a pastor I have a lot of experience speaking and teaching. But now I also have over 20 years of invaluable classroom experience and study. Children are good educators for educators and pastors. Talking to children has definitely helped me give sermons and classes that adults are more likely to understand and even enjoy.
Over the past 20 years at St. Herman's School, I have had the blessing of teaching many, if not all, of the classes including different levels of science, math, religious studies, geography, music appreciation, recorder and handwriting. I have also worked extensively on the curriculum development and the philosophical foundations for Orthodox education. I feel responsible before God for the children and youth that are in our care. They deserve the best we can offer, and that is the Lord Who should be revealed in our studies as the light, the center and the goal."
---
Paul was born and raised in Pittsburgh, PA, and was raised in St. George Antiochian Orthodox Church in New Kensington, PA. He attended Franklin & Marshall College in Lancaster, PA (BA in Psychology, 2017) before coming to Boston where he studied at Holy Cross Greek Orthodox School of Theology (Master of Divinity and Certificate in Byzantine Music, 2021). He loves playing ultimate frisbee, rooting on the Pittsburgh sport teams, and spending time with loved ones. He lives in Boston with his wife, Despina, and daughter, Photini.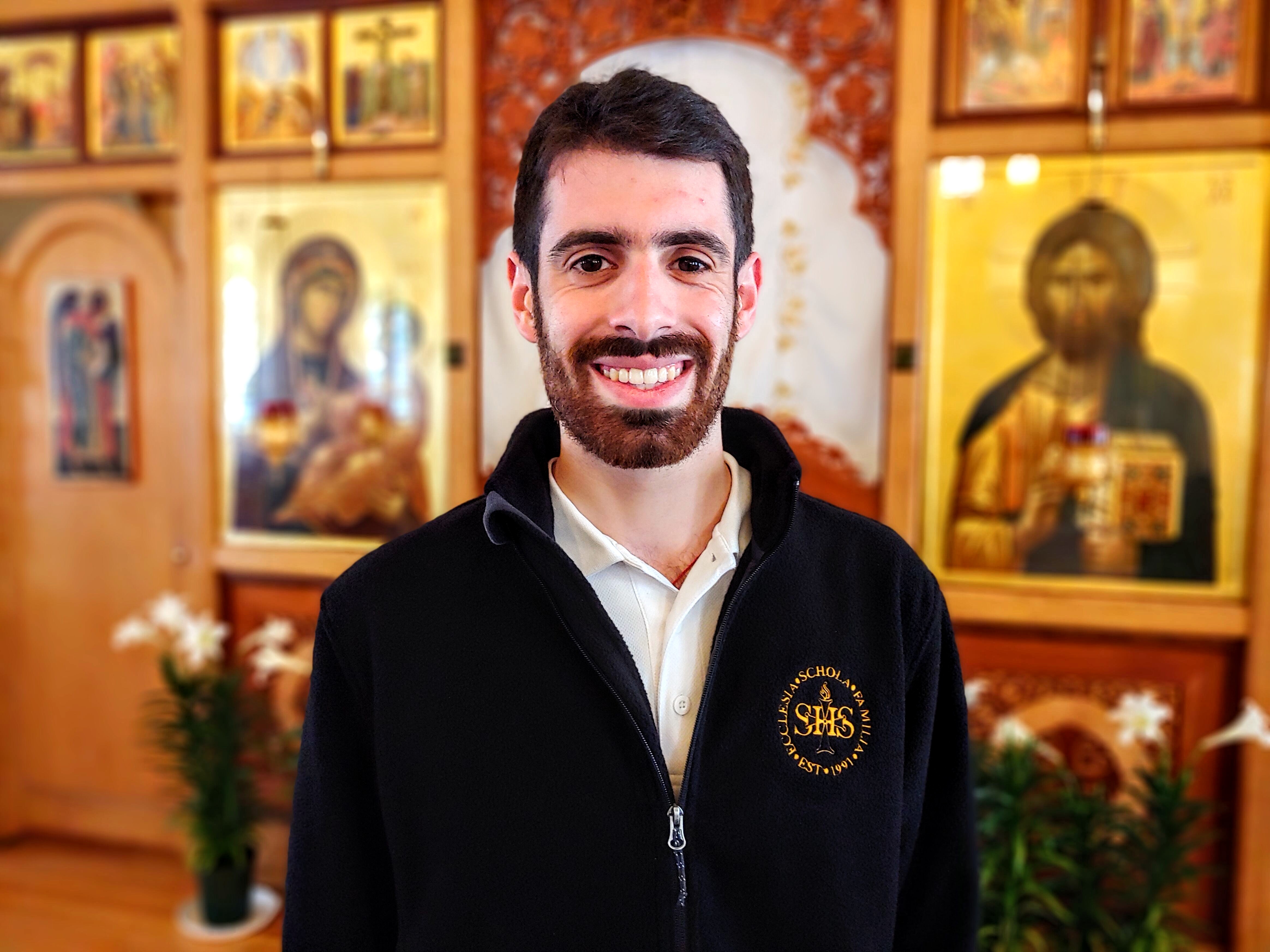 ---
Father Teodor Anastasoaie - Children's Garden, Greek, Latin and History Instructor
Father Teodor Anastasoaie is the Kindergarten teacher at Saint Herman of Alaska Christian Orthodox School. Originally from Romania he attended Holy Cross School of Theology where he received his Masters of Theology degree. After graduating from Holy Cross he began teaching at SHS. He is the main teacher for Kindergarten and first grade and teaches Middle School Religious Studies, New Testament Greek and History classes.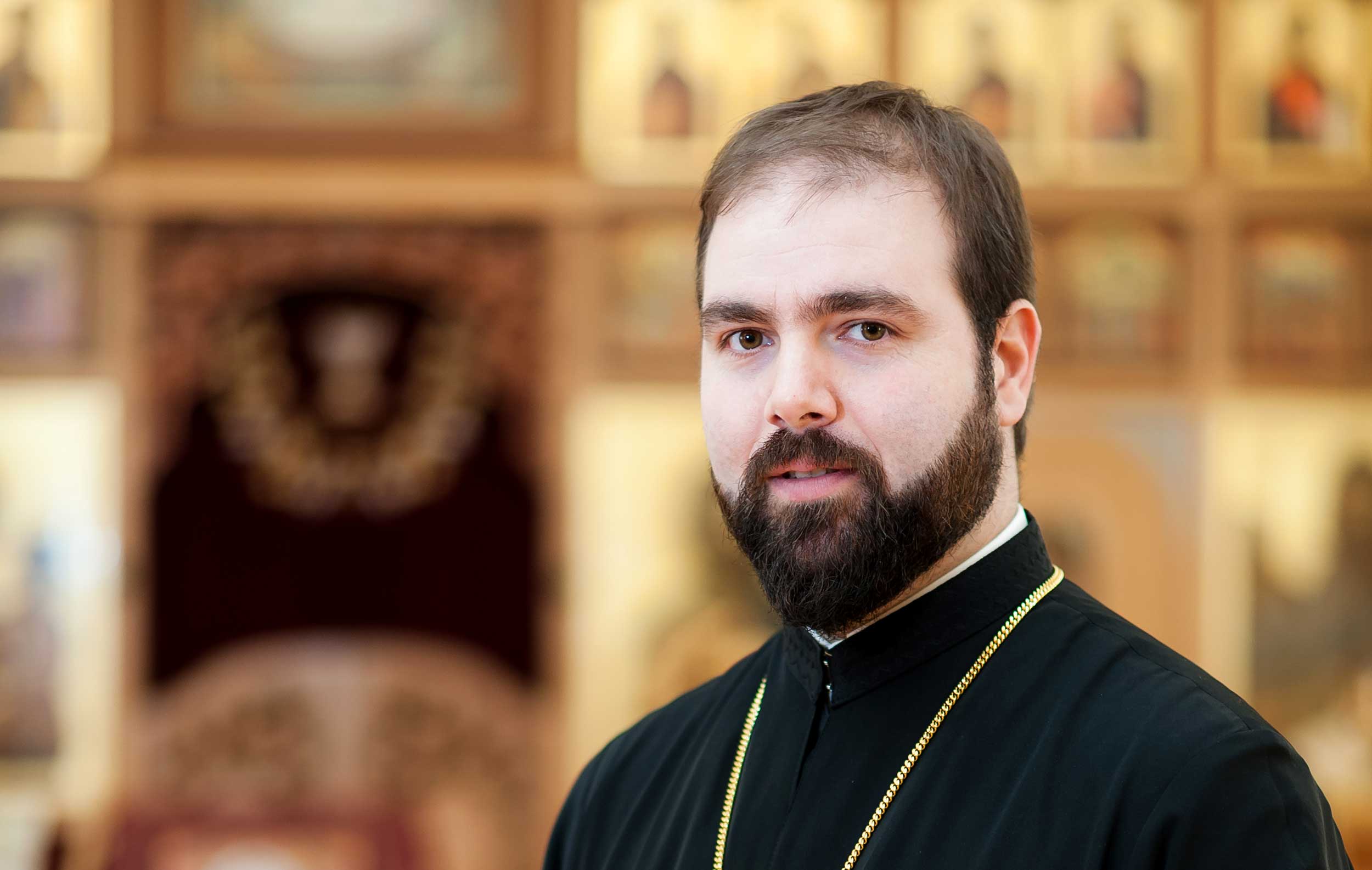 "St. Herman's is an especially wonderful place for me. My wife is the first alumna to have graduated from St. Herman's—a school where the love and the knowledge of God and the rigors of academia are so beautifully woven.
My hope is to put all my knowledge, experience, energy, faith and love in to helping the children learn and grow to be exemplary citizens and Christians."  
---
Deacon Aaron Friar
Deacon Aaron Friar has taught at St. Herman's in some capacity for over a decade. He joined the school when it was only beginning in 1994 and has since taught mostly humanities including English, History, and Latin. He now teaches part time as a US Civics instructor for the Middle School.
Deacon Aaron holds an M.Div. from Holy Cross Greek Orthodox School of Theology and a BA from Hillsdale College. He is the father of five beautiful children all named after members of the last Russian Royal Family of the Romanov Dynasty. His teacher name of "Mr. Friar" has held fast even after his ordination to the diaconate.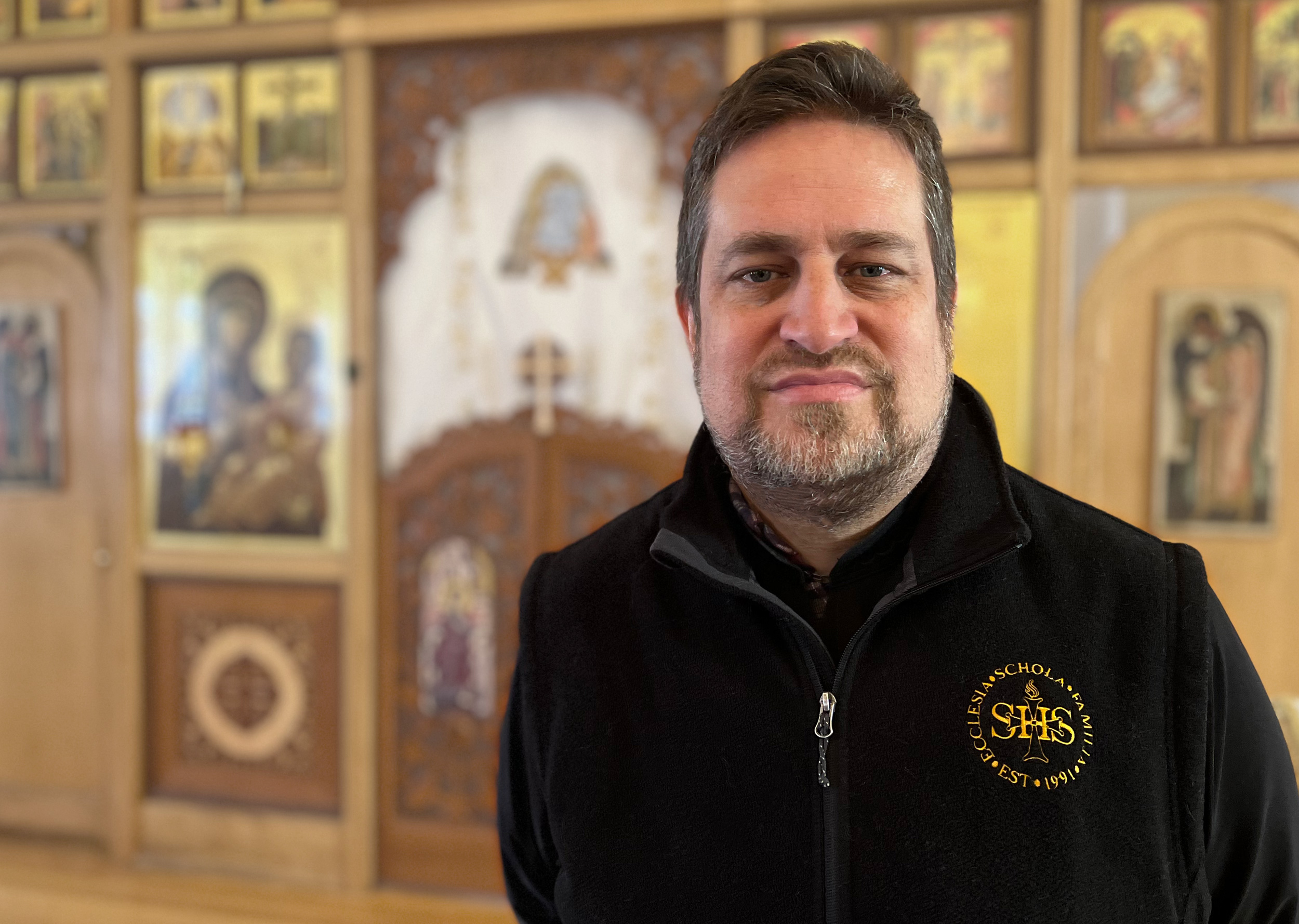 "I love St. Herman's School and have given most of my life to it. I explain to friends who have never heard of it that it is a one room schoolhouse just like Laura and Mary from Little House on the Prairie. Except this "Little House" is in the city."
---
Dianne Mira began teaching at SHS in 1995 as part of the Artist-in-Residence program. She started teaching penmanship, calligraphy, and was a substitute teacher until 1999 when she accepted the position of homeroom teacher for Class II. This class comprises grades 2-5 where students learn in a multi-grade environment.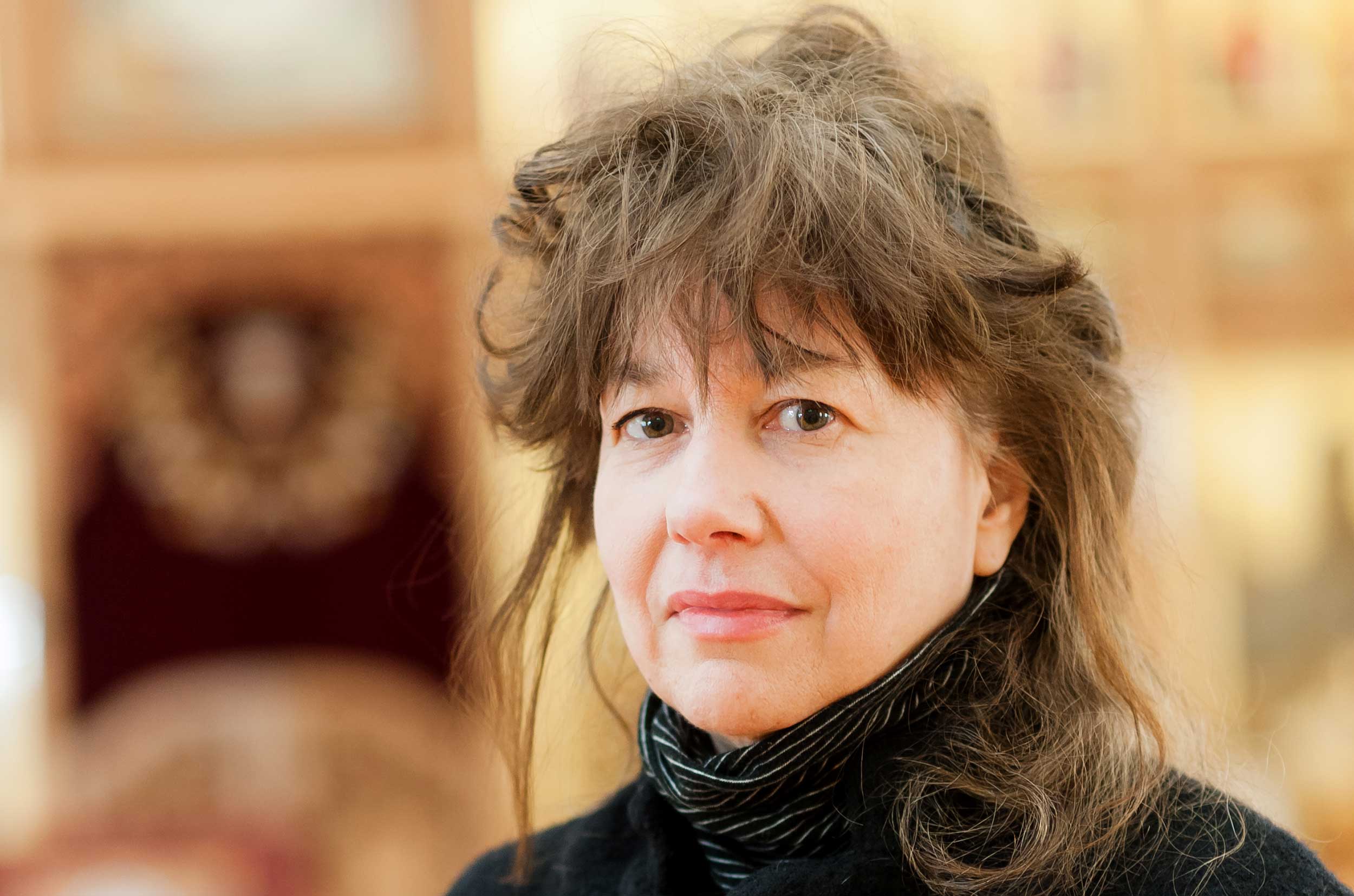 "I personally love teaching at St. Herman's, for every day when I enter my classroom I am greeted by students full of natural curiosity and a healthy exuberance towards learning.
I considered it a blessing to have sent my own children to St. Herman's for their elementary education, and I continue to feel blessed as a member of the staff of St. Herman's School."
---
Helen Bellinger grew up north of Boston and moved to the city after getting her BA in Liberal Arts at St. John's College in Annapolis, MD in 2012. At this classical 'Great Books' school, she studied the great works of the western canon in literature, philosophy, math and science in a way that swept her public school educational foundation off its feet. In college she started tutoring low-income children at a local community center, and after graduation worked her first job in Special Education at Tobin School in Cambridge. She has been teaching middle school language arts at SHS since fall 2015. As well as pursuing her love of reading and writing, in the last five years she has studied American Sign Language and now serves as an amateur interpreter for school's deaf parents at school events as well as in the church.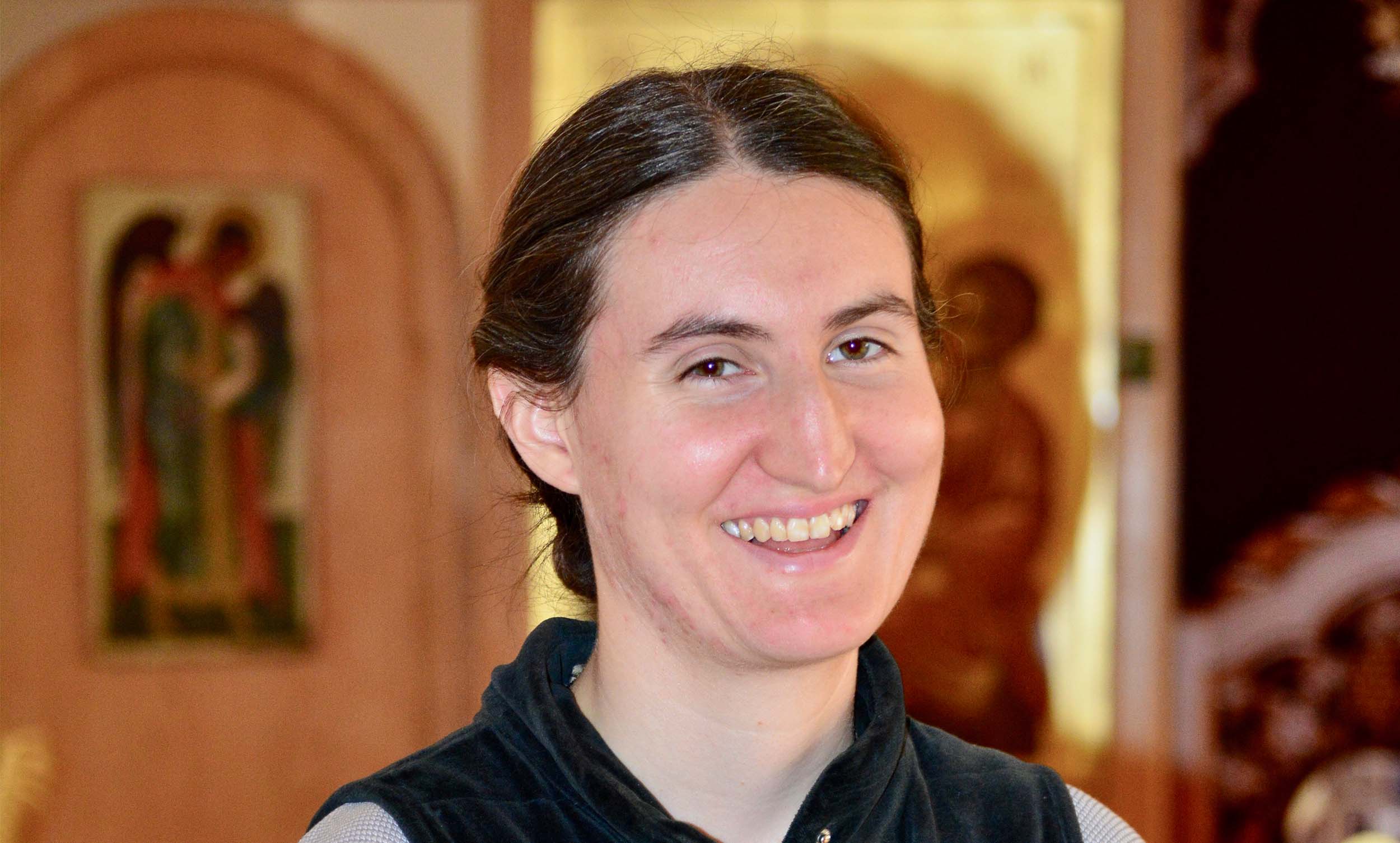 "I have loved literature from childhood, and I devoted myself in college to academic and athletic disciplines with the hope of one day having a heart and mind that could write beautiful, soulful works like those of my favorite authors Dostoyevsky and Gerard Manly Hopkins. Now it is my joyful work to expose the middle school students to the works of great writers and teach them ageless, classical techniques for thinking and writing well. "
---
Oana Veliche - Math and Geometry Instructor
Oana Veliche is from Romania. After finishing her undergraduate studies in Mathematics at the University of Bucharest, she came to Purdue University to work on her PhD. During her graduate studies she taught a wide variety of college level Mathematics courses, from Elementary Algebra to Differential Equations.
She continued her research career with a three year postdoctoral position at the University of Utah, where she also taught undergraduate and graduate  courses in Mathematics. Currently, she teaches at Northeastern University, Department of Mathematics as a full-time lecturer.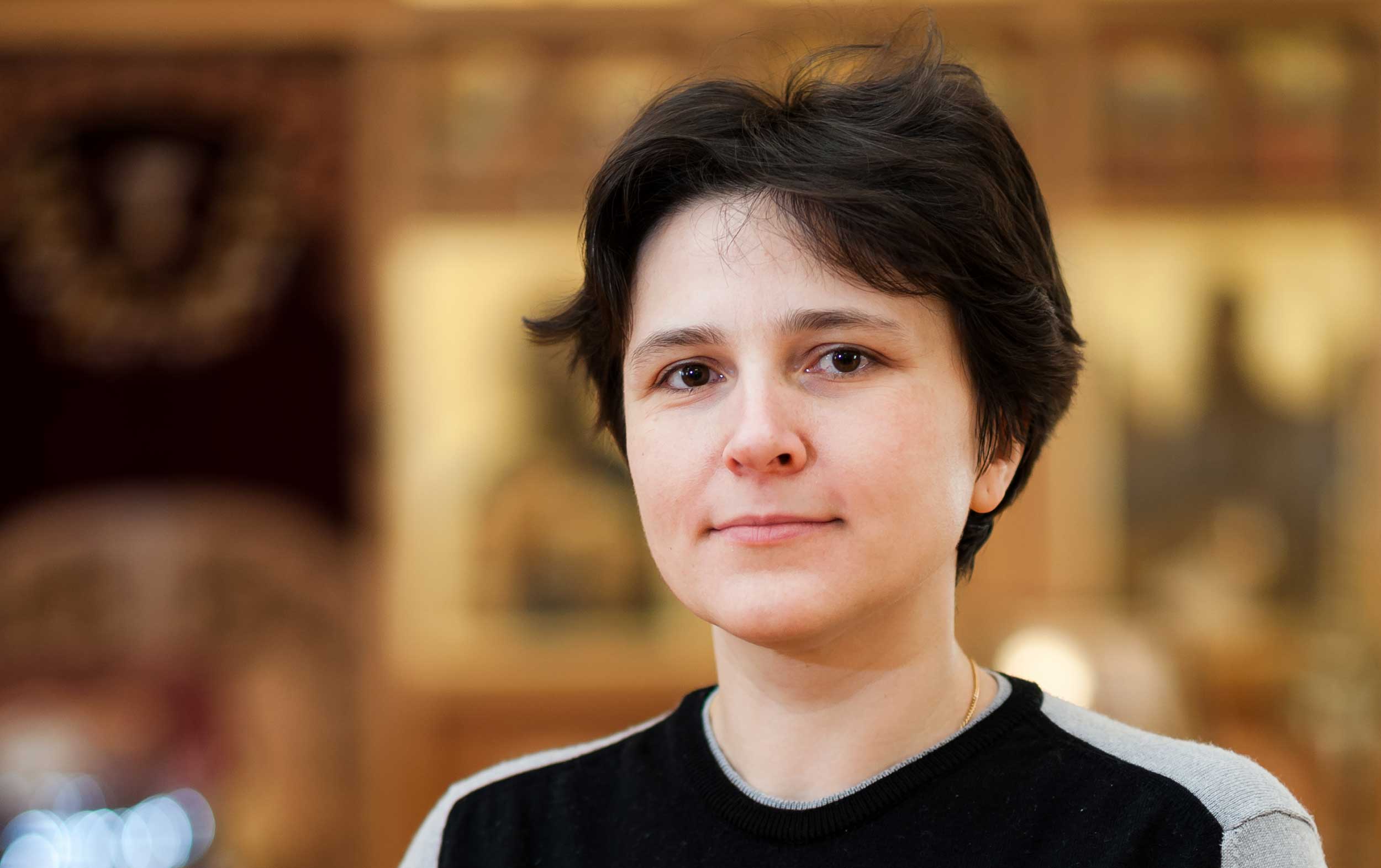 "I have always loved math, probably because both of my parents were high-school math teachers.  From 6th grade up to the 12th grade I participated in the Romanian Mathematics Olympiads, up to the national level. I started teaching middle school mathematics at Saint Herman of Alaska Christian School, as a volunteer, after moving to Boston in the Fall of 2009. 
Three of my children are students at the school and we all find this school to be a very special place, a wonderful combination of spiritual and intellectual life. I very much enjoy teaching at Saint Herman School  because the students are enthusiastic, active and full of joy, and because both teachers and students are constantly reminded  of God's presence and blessings through the daily prayers."
---
Katya Grinberg is the music teacher at SHS as well as the mother of two St. Herman's graduates. She is from Russia and came to the United States in 1994.
In Russia she graduated from Moscow Musical College, affiliated with Moscow Conservatory, in 1986, with a Bachelor Degree in Art, majoring in choir conducting. She has been teaching piano and kindermusik for more than 20 years and has been teaching chorus and kindermusik at SHS since 1994.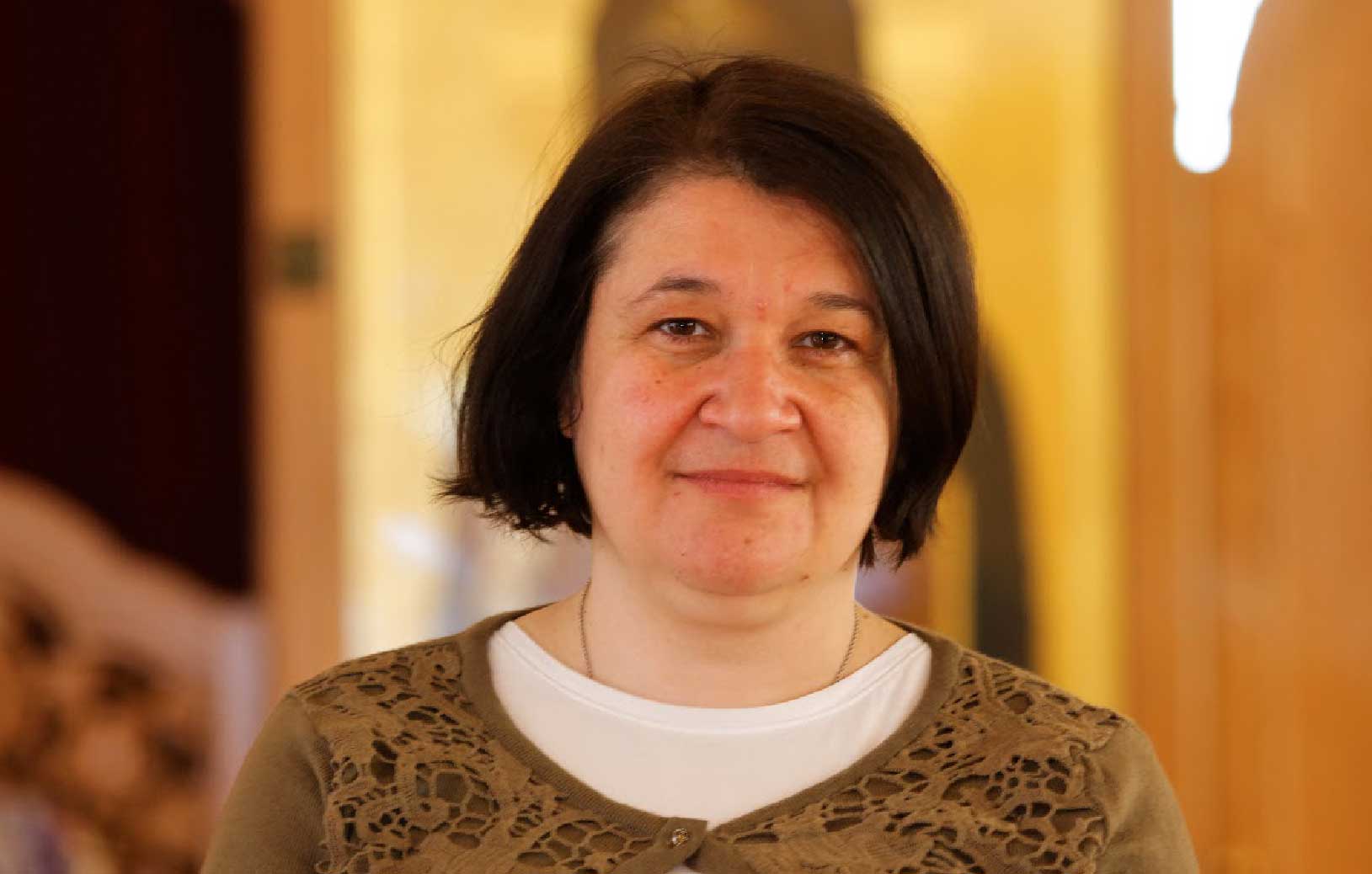 "I love teaching at St. Herman's because this school is different from other schools in that there is a strong focus on Christian love and respect between the students and teachers. As a result, it has a wonderful loving and warm atmosphere to teach in."